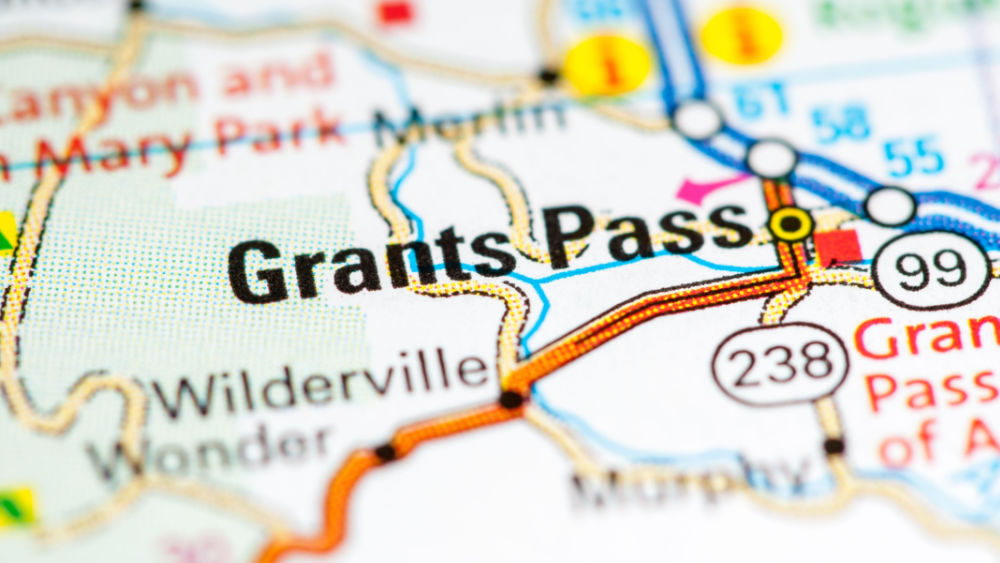 Authorities in southwestern Oregon are warning that a Nevada man accused of attempted murder and torturing a woman in Oregon is on the run and using dating apps to evade capture or find potential new victims. Law enforcement officials are warning to be on the lookout for Benjamin Obadiah Foster, a 36-year-old man who has been on the run in Oregon since Thursday. The Grants Pass Police Department said in a statement: "The investigation has revealed that the suspect is actively using online dating applications to contact unsuspecting individuals who may be lured into assisting with the suspect's escape or potentially as additional victims."  The Grants Pass Police Department in Oregon said Foster is extremely dangerous in a post on Facebook, adding that "it is possible that Benjamin Foster may attempt to change his appearance by shaving his beard and hair or by changing his hair color."
The search for Foster began Tuesday after officers found a woman who had been bound and severely beaten into unconsciousness. The man fled the scene before officers arrived, but investigators identified Foster as the suspect and asked members of the public to call 911 immediately if they see him, warning he "should be considered extremely dangerous." The victim was taken to a hospital in critical condition and is being guarded while the suspect remains at large. Police said Foster "likely received assistance in fleeing the area," and added that Tina Marie Jones, a 68-year-old from Wolf Creek, Ore., was arrested for hindering prosecution in connection to the search.
A $2,500 reward has been offered for information leading to Foster's capture. Police said he is wanted on suspicion of kidnapping, attempted murder and assault. The Grants Pass police have opened a hotline for tips at 541-237-5607 for information that leads to Foster's arrest.
Editorial credit: SevenMaps / Shutterstock.com