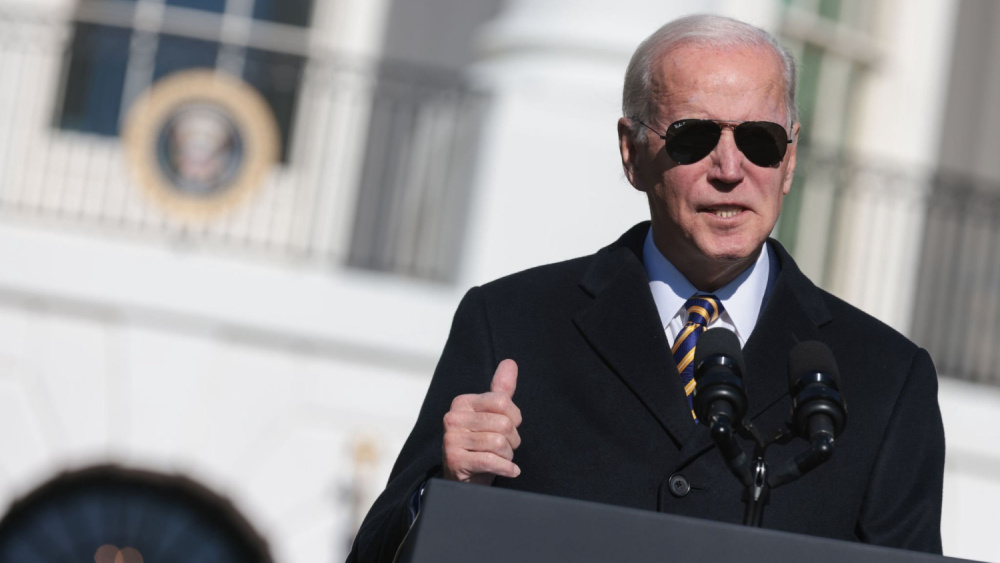 On Tuesday, President Joe Biden signed the Respect for Marriage Act o at a White House ceremony, enshrining federal recognition of same-sex and interracial marriages into federal law for the first time. Vice President Kamala Harris, first lady Jill Biden and second gentleman Doug Emhoff also attended the signing, along with Democratic and Republican lawmakers and more than 5,000 guests in a ceremony held on the White House South Lawn.
Mr. Biden said: "Today is a good day, a day America takes a vital step toward equality, toward liberty and justice, not just for some, but for everyone … Today, I sign the 'Respect for Marriage Act' into law. Deciding whether to marry, who to marry, is one of the most profound decisions a person can make. And as I've said before and some of you might remember, on a certain TV show 10 years ago, I got in trouble. Marriage, I mean this with all of my heart, marriage is a simple proposition: Who do you love and will you be loyal to that person you love? It's not more complicated than that."
The Respect for Marriage Act overturns the 1996 Defense of Marriage Act, which prohibited the federal government from recognizing marriages that were not between a man and a woman. It also requires states to recognize any valid marriage performed in other states, regardless of sex. The law comes after Democratic leaders expressed concern that the Supreme Court could follow its June decision to overturn Roe v. Wade with a ruling that rescinds the right of same-sex couples to marry.
Singer and longtime advocate for LGBTQ rights, Cyndi Lauper, sang "True Colors," and Sam Smith performed "Stay With Me." Lauper told reporters in the White House briefing room ahead of the event: "Americans can now love who they love."
Editorial credit: Shirley Preston / Shutterstock.com