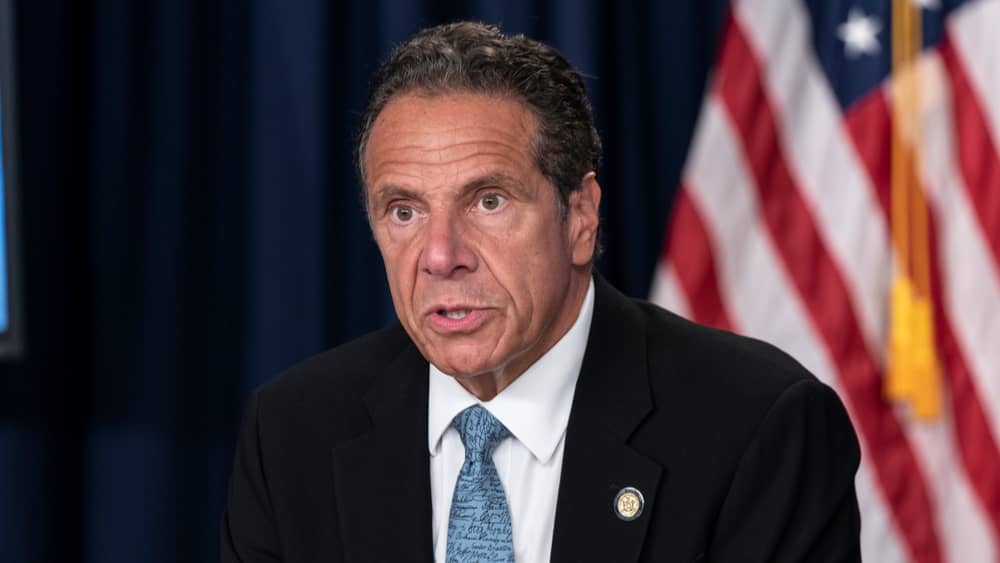 New York Gov. Andrew Cuomo released a farewell message on his last day in office on Monday, defiantly citing himself as the victim of a "political stampede" that cut his term short. Cuomo's resignation follows an investigation conducted by private attorneys that concluded he sexually harassed 11 women during his time in office, some of whom were employed by the state. The findings were released in a 165-page report by Attorney General Letitia James.
In a pre-recorded message, Cuomo questioned the fairness of that report and its findings, saying he authorized the attorney general's investigation in February and repeatedly asked constituents and critics alike to wait for their findings before issuing judgement upon his administration. Cuomo said Monday, "The truth is, ultimately, always revealed. The attorney general's report was designed to be a political firecracker on an explosive topic and it worked. There was a political and media stampede."
However, the governor reaffirmed his decision to step down amid growing bipartisan calls at both a state and federal level. New York Lt. Gov. Kathy Hochul will be sworn in as governor at 12:01 a.m. Tuesday, scheduled to serve the remainder left in Cuomo's term. Hochul will become the first woman to hold the position of NY governo, and has also announced plans to run for governor once this partial term ends.
Editorial credit: lev radin / Shutterstock.com